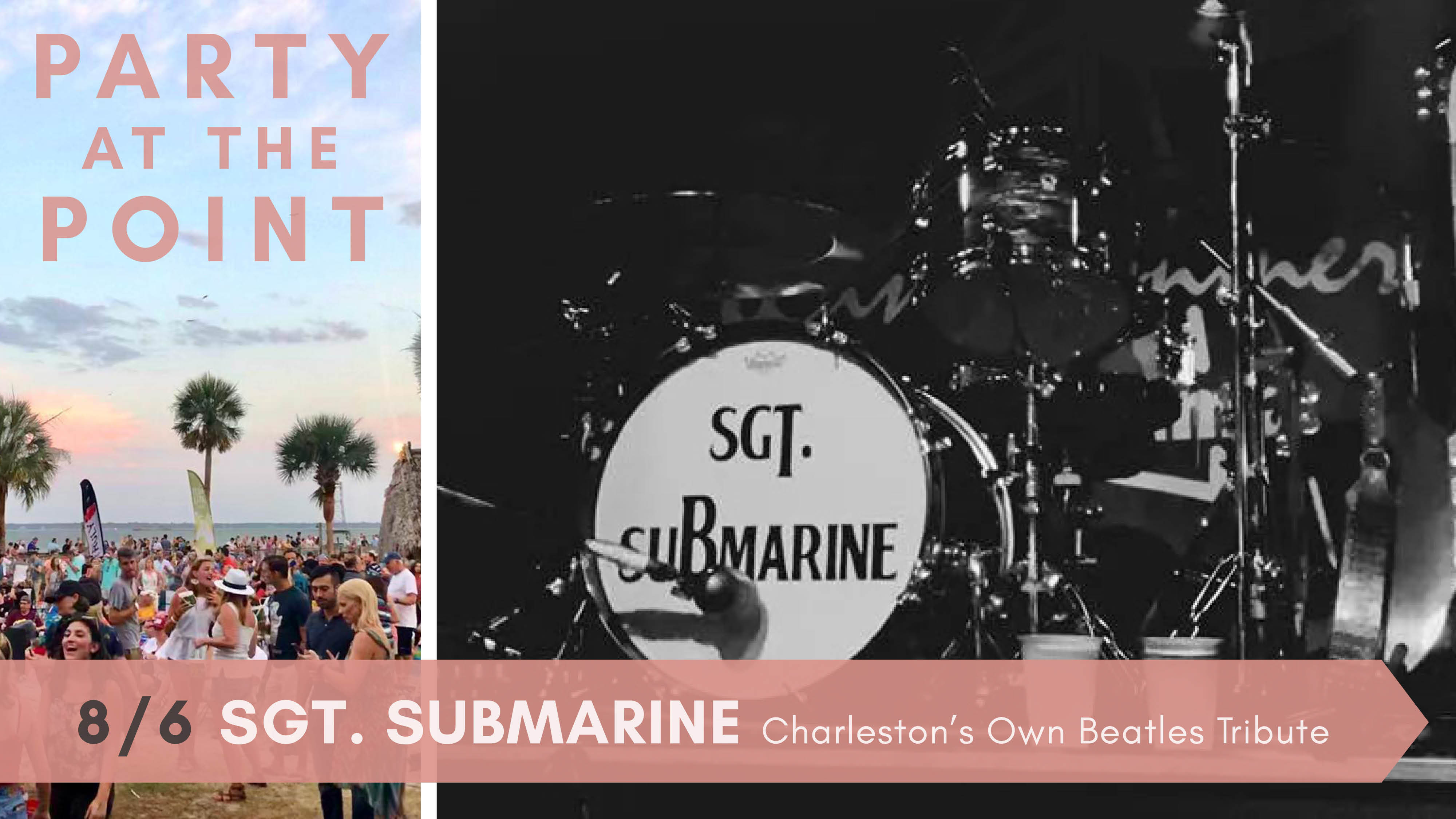 Sgt Submarine: Charleston's Own Beatles Tribute
Sgt. Submarine is the Lowcountrys very own Beatles tribute band. The core band members Frank Royster on rhythm guitar and lead vocals, Bill Nance on keys and vocals, Jay Volpe on bass guitar and vocals, John Singleton on lead guitar and Mike Besta on drums and vocals, make up Sgt. Submarine and come with 30 years experience playing Beatle shows at a variety of venues, private events, festivals, and more. The band focuses on the music, not the look!
Sgt. Submarine looks forward to playing an Allstar show at Party at the Point along with special guests Joe Fisher, Daniel Bennett, Bryn Wilson, Mike Sullivan, Johnny Cathcart and Mark McIver.
https://sgtsubmarine.com/
https://twitter.com/sgtsubmarine?s=21
https://www.facebook.com/SergeantSubmarine/